Da Vinci Surgical System and Robotic Surgery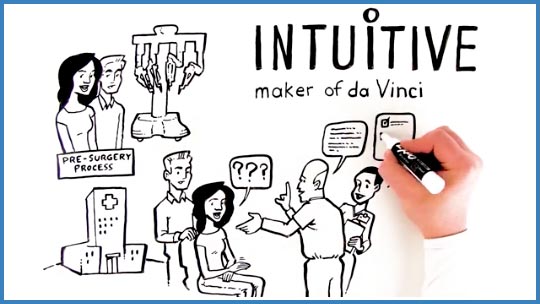 What You Can Expect from Robotic Surgery with da Vinci
If your doctor has recommended surgery, robotic-assisted surgery may be an option. Learn more about what to expect on the day of robotic-assisted surgery with the da Vinci system.
To perform surgery with a da Vinci Robotic system, Dr. Kramer and Dr Slogoff make tiny incisions in your body and insert miniaturized instruments and a high-definition three-dimensional camera. Then, from a nearby console, your surgeon manipulates those instruments to perform the operation.
Da Vinci Robot a Surgeon's Tool
The da Vinci Robot gives surgeons new tools to be used during minimally invasive laparoscopic surgery. Using the state of the art da Vinci robot; similar to laparoscopic surgery but adds 3-D visualization and more flexible instrumentation.
The da Vinci system translates your surgeon's hand movements at the console in real time, bending and rotating the instruments while performing the procedure. The tiny wristed instruments move like a human hand, but with a greater range of motion. The da Vinci vision system also delivers highly magnified, 3D high-definition views of the surgical area. The instrument size makes it possible for surgeons to operate through one or a few small incisions.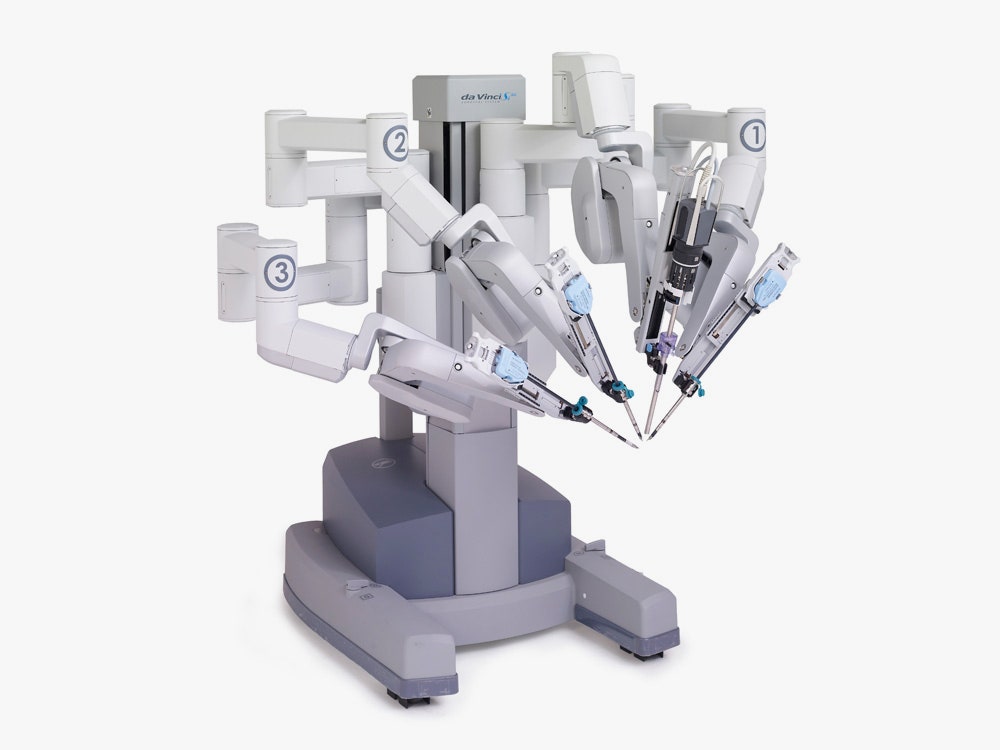 Cholecystectomy Surgery
The removal of the gallbladder, which is also known as a cholecystectomy, is a common procedure. It is a minimally invasive surgery to help people with gallstones.
Hernia Repairs
Inguinal, Umbilical and Abdominal wall hernia repair are the most common types of hernia robotic surgery. Other types of hernias repaired with robotic assisted laparoscopic surgery are: Femoral; Parastomal; Ventral; and Diaphragmatic (hiatal).
Small Bowel Surgery
Removal of the small bowel; performed when part of your small bowel is diseased or blocked.
Oncological Surgery
To treat malignant diseases and cancer, surgeons perform minimally invasive robotic surgeries of the abdomen such as colectomy (bowel resection) splenectomy and pancreatectomy with the Da Vinci robot.
Sphincter Sparing Surgery
Low rectal cancers can sometimes require permanent colostomies. We specialize in providing options to avoid this whenever possible.
Robotic-Assisted Minimally Invasive Surgery
The da Vinci Surgical System continues to advance, which gives surgeons, like the Surgery Group, a wide spectrum of surgical procedural offerings. If you are in need of a minimally invasive procedure, a robotic-assisted surgery with da Vinci may be your best option.
A traditional procedure can require a large incision, while robotic surgery only uses a few small incisions.
Get Answers to Your Surgery Questions
You can contact our practice using our main number, 630.208.7874, through our contact form on this page, or by contacting our Geneva office directly.
Please note that phones are answered only during business hours and should not be used for urgent matters. If you have an emergency, please call 911.
Looking for Patient Forms?
All new patients will need to fill out the History and Physical forms related to the physician they are seeing and the confidential form. If you are unsure call our office and ask for guidance. Please bring the completed forms to your appointment, along with a list of any medications you take.
Use the links below to download the surgery patient forms.